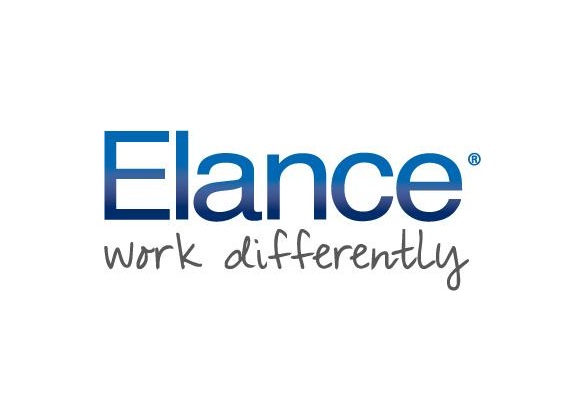 Looking for an online job? Nowadays, people are becoming practical and are looking for ways to work at the convenience of their homes. Some are even just taking a vacation and working on-line. It's a great opportunity for everyone that internet has been developed because a lot on people is making good money out of it.
E-lance
,
Freelancer
, ring a bell?
Advantages of Working Online
Working online has a lot of advantages. I would focus to these 7 items (some were adopted from
wib-i.com
):
Income - First on the list is income of course. You work for income, that's an undeniable fact. In fact, aside taking online jobs, you may also earn money from taking/answering surveys, affiliate marketing, even just with blogging. However of course if you want to practice your profession or something that you have studied in college, it's best to take online jobs like in E-lance and Freelancer.
Flexibility - You hold your own time, you can perform whatever online job suits to you provided you are capable of performing it. If you have the imagination, you can find a way to earn a living online.
Family - Some, mostly women, choose to stay at home with their children, working online allows an opportunity for mom to be at home with the kids and still generate a handsome income.
Investment - Well, speaking of online job itself, it would the reputation you have in serving different clients is a good investment. Say for example, when you signed up at E-lance and Freelancer and you were able to do good for your first job, you will have a good feedback which is a good quality that can attract you potential and next employer/contractor. In other money making activities like blogging, whatever you post is an investment that will generate cash flows for you in the future.
Start up cost - Working online doesn't require you a lot of money. Online when you actually go to an office work, you need to get dressed everyday and spend a lot of money. When you take an online job, all you need is your computer with an internet and all of what you got professionally. For other money making activities, a website with a personal hosting that may cost you about $50 to 70$ a year is a wise investment, provided of course that you have a good strategy.
Saves Money - Eating out for lunch, business suits or uniforms, fuel and day care can amount to hundreds of dollars every month. The money saved by staying home can be used in other ways such as vacations, paying down debt or even inventory for your online business or online job.
Schedule - You handle your own time. You can work at your most convenient time. Bed is just around when you get tired.
Taking an Online Job
Actually, making money online is a very vast concept and there is really a vast opportunity and options for you to choose from. But let us focus on
online jobs
.
Starting up on online jobs really isn't easy. But just as what I've said, if you have already established your reputation in the online community you are working with, like
E-lance
and
Freelancer
, you will surely be an employers favorite.
E-lance
and
Freelancer
are the most popular online job platform that I know currently. The most common jobs which can be found here are:
bookkeeping
accounting
encoding and data entry
website designing
templates or designs using excel, microsoft access etc.
graphic, logo designs
SEO optimization
language translations
and a lot more...
If you visit the
E-lance
and
Freelancer
website, you will see for yourself that they just have almost every online jobs which can be offered in the internet. Just visit and you'll be surprised.
Risk of Taking Online Jobs
There is really no safe place. Everywhere is dangerous but at least if you are working online, it puts you away to everyday risk of being stabbed, hold up or robbed outside. :) But even in the internet performing online job, you face plenty of risk, especially the risk risk of being rejected and risk of being scammed.
What you can do to
about being rejected
? Well, if you have navigated to the page of
E-lance
and
Freelancer
and signed up, you will notice that jobs are being bid out. The contrator with a relatively low bid in terms of the rate/amount with the required competency will get the job. Here are my tips for you to avoid the risk of being rejected:
Create a profile that shines! Remember, bidding for a particular project is a competition. And to be competitive, your prospective employer needs to see that you have a strong background, a necessary experience and expertise to award you the job.
Prepare a well-written proposal. Before you can work online, you need to find a project where you think suits you most. Variety of projects are available from just can be completed in an hour to a full-time job. Even you have a good profile, you face the risk of being rejected if you have a poor proposal for a particular project. You need to write something that addresses the need of your prospective employer. You need to write something that says what you can do, and will put you ahead of the others. Remember not to exaggerate to much coz you might have the risk of having low or bad rating if you fail to meet expectations.
Bid for a competitive price. Remember again that projects are bid out. Others might be overpricing, others may underpricing. You don't want to be left behind, of course. What you need to do is just bid at your fair value. You have to strike a balance between the price and the work. You know your value, don't bid exaggerately high or low.
Oh well, did I already mentioned that you only have
limited
number of FREE bids/connect?
E-lance
and
Freelancer
gives you some bonus connects and even additional cash when you refer someone. You will be given affiliate links so you can post to website or blogs or even just e-mail the link to your friends. And of course, you can buy connects/bids. In exchange for the projects that you may win, connects are, I think, reasonably affordable.
You also have the
risk of being scammed
. Even in a secured network, you might me scammed
E-lance
and
Freelancer
are secured network but stay safe, take precautions. Here are my tips for you not to be scammed:
Check the details of too-good-to-be-true projects. There my be jobs which offer so attractive compensation that everyone is just going crazy about it. Learn more about the details. Contact the employer.
Check the details of employer, check the name, back ground, research a bit more about them. Google is always there to help. :)
Avoid bidding for project which are not funded. Funding of projects can be checked in the project details it self. It's better safe that sorry. Sometimes when you bid, i suggest also to ask down payment in your terms.
Check the ratings and reviews about the employer, check whether they actually pay their contractors. This is one way you can use the rating, so be good also in performing your job.
Taking Some Test for Added Credentials
You already have a good profile because you followed my advise. It doesn't stop there. You need to show that you really know more, practically. At
E-lance
and
Freelancer
they have these "test" to assess what you really know in your field of expertise. Taking these test, your
results will be displayed on your profile
. It will definitely increase your credentials so take these test only if you are confident that you can have a high score. Some test maybe only retaken in certain period.
Based on my experience, test at
E-lance
can be freely taken while test at
Freelancer
are not free. You have to pay them for taking the test.
It all boils done with building a good profile and good credentials. If you have good profile, employers will even contact you and invite to bid. If you are invited to bid, your connects will not be consumed.
We have been talking abount
E-lance
and
Freelancer
but which is really the best? For me I will go for
E-lance
. Though both are reliable, when you take extra caution,
I prefer E-lance
because of my good experience with this provider. They really are verifying the person of the applicants including your contact number and even interviews you in skype. Also, I like their escrow feature more than
Freelancer
.
I actually can't differentiate the two but I really prefer
E-lance
based on good experience.
What I can say now is give it a try. Start now working online part-time. And when you already established your reputation and your client base, then maybe you can already quit your job. :)
Again my personal advice, go for
E-lance
or both. Happy working online! :)